Florence Family Friendly Events & Activities
Upcoming Kid-Friendly Events
Jan 18 - 20, 2019 - Kids Jamboree from 1PM - 3PM at Florence Center. Family fun for the little ones! $10 to play all day! Tickets are required for ages 2 and up. Bring the entire family for a fun-filled weekend to the all-new Kids Jamboree! The entire indoor facility will be jam-packed with fun…magicians, clowns, face-painting, balloon animals, bounce houses, obstacle courses, amusement rides, bungee challenges, slides, games, comedy, coloring stations, toddler games and more. The little tikes can journey on the toddler mechanical rides, bouncy houses, toddler activities and kiddie games. Address: 3300 W Radio Dr., Florence, SC 29501
Jan 31, 2020 (Fri) - 21st Annual Father Daughter Dance at SIMT from 6:30PM - 8:45PM. Pictures will begin at 6pm and the dance begins at 6:30pm. Tickets are still only $25 PER FAMILY and are available any time during business hours at the Florence Family YMCA. Remember, this is a a special father/daughter evening, so no moms allowed. (although Step-Fathers, Grandfathers, Uncles, Brothers, etc. are more than welcome to fill in for dad.) Address: 1951 Pisgah Rd., Florence, SC 29501
Feb 5, 2020 (Wed) - Mornings at the Museum from 10AM - 11AM at the Florence County Museum for ages 3 - 5 years old and their accompanying adult. Free but must register ahead of time on the Florence County Museum website. Each program will include a gallery visit, story time, and hands-on studio activity. Address: 111 West Cheves St., Florence, SC 29501
Feb 14, 2020 (Fri) - Valentine's Day
Feb 19, 2020 (Wed) - Mornings at the Museum from 10AM - 11AM at the Florence County Museum for ages 3 - 5 years old and their accompanying adult. Free but must register ahead of time on the Florence County Museum website. Each program will include a gallery visit, story time, and hands-on studio activity. Address: 111 West Cheves St., Florence, SC 29501
Feb 22, 2020 (Sat) - Mother Son Dance at Church of Sandhurst from 6PM - 8PM. Come enjoy a fun evening with your son(s)! Food and games provided. One picture will be provided for free by Carolina Moments Photography, additional pictures will be available for purchase. Tickets are $25 per family and can be purchased at https://www.eventbrite.com/e/88672348381. Address: 1140 3rd Loop Rd., SC 29505
ONGOING FREE THINGS TO DO:
2019 - Weekly Wild Weekends, every Saturday and Sunday at Lynches Riverpark. Come to the Environmental Discovery Center for Animal presentations held every Saturday at 11:30am and 3:00pm and Sundays at 2:00pm. It is always free. Scroll down to find the address and full operating hours of the Environmental Discovery Center (at Lynches Riverpark) on this page under 'Playgrounds & Parks for Kids.
MORE STORYTIMES
Weekly Story times at Barnes and Noble - They take place every Saturday Morning at 11AM year round in the Children's area!
Weekly Story time at the Florence County Library (Drs. Bruce & Lee Foundation Library) happens throughout the week by age. Look to the information on the right to see schedule for your kid's age.
NEARBY EVENTS
For more family-friendly Hartsville activities, go to: http://www.hartsvillemom.com/what-to-do.php
See suggested day trips from Florence that are between 1 - 2.5 hour drive!
Get email updates on monthly family-friendly events and other related info from FlorenceMom.com!
Playgrounds & Parks for Kids
Timrod Park
Timrod Park is one of the oldest parks in Florence and it is FlorenceMom.com's favorite. They don't have soft cushions like the bottom of the playground of Ebenezer Park, but it has everything a traditional park has and more! It has playgrounds, small bridges, a lot of shady trees, lots of squirrels and birds, picnic areas and benches. It is as romantic, as it is kid-friendly. Address of Timrod Park: 400 Timrod Park Drive
Florence, SC 29501
Ebenezer Park & Connected Rail Trail for Hiking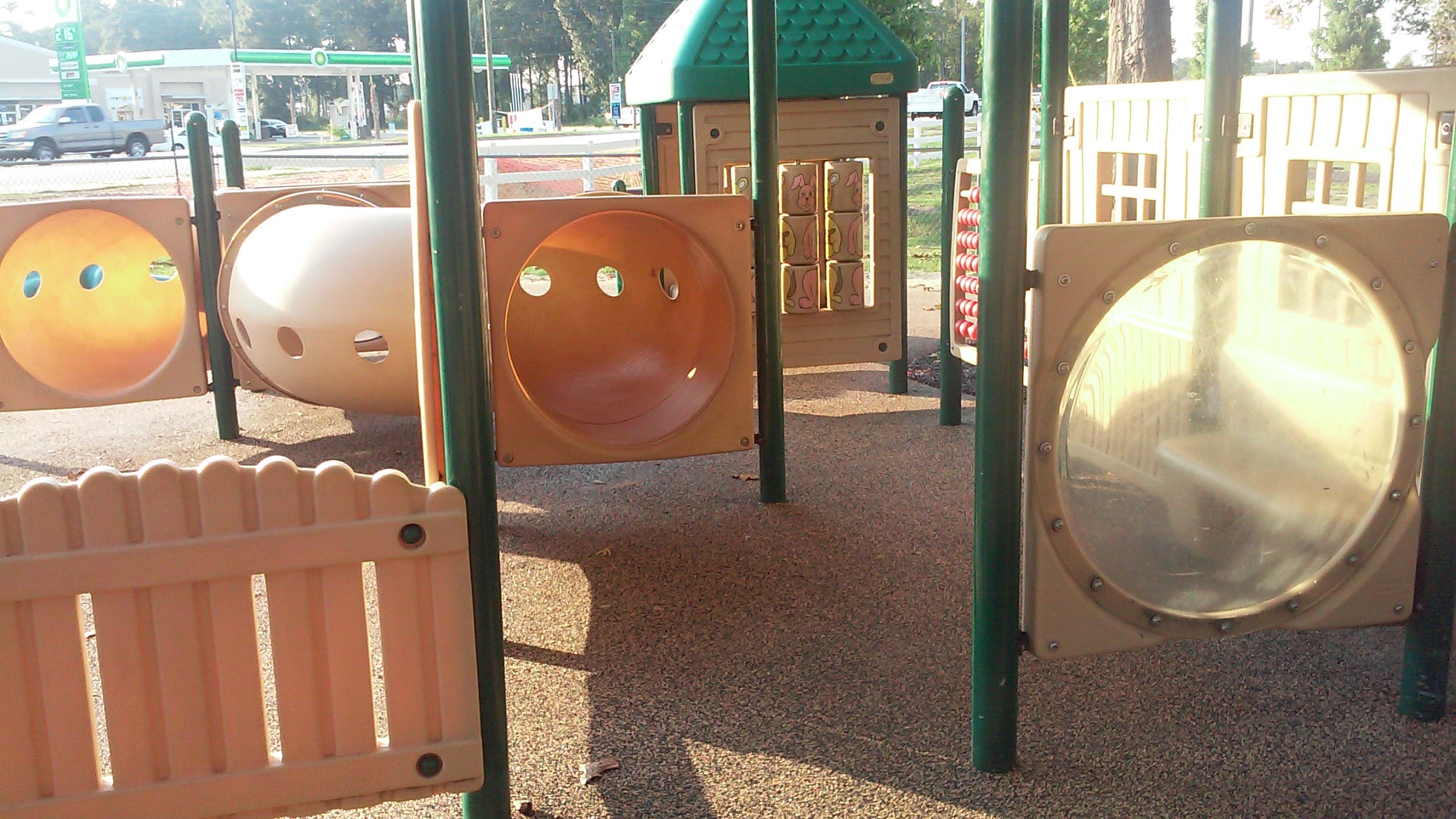 Located in West Florence, this FREE park has modern and new playgrounds for babies and bigger kids. They also have benches and a grill for picnics and parties. You can also start the Florence Rail Trail from Ebenezer Park! Florence Rail Trail is a hiking/biking trail and is dog-friendly, as long as it is on a leash. It's 2 miles long and, making it 4 miles long with the return trip. Enjoy what Florence nature has to offer. Make sure you have some bug-repellent spray during the warm seasons and sunscreen!
There is also another entrance point to a nature hiking trail between Hobby Lobby and Lowe's Parking lot. This one is shorter and depending on the season, you can also see the corn stalks up close since the trail ends right behind Wal Mart.
Lynches River County Park, Environmental Discovery Center & Splash Pad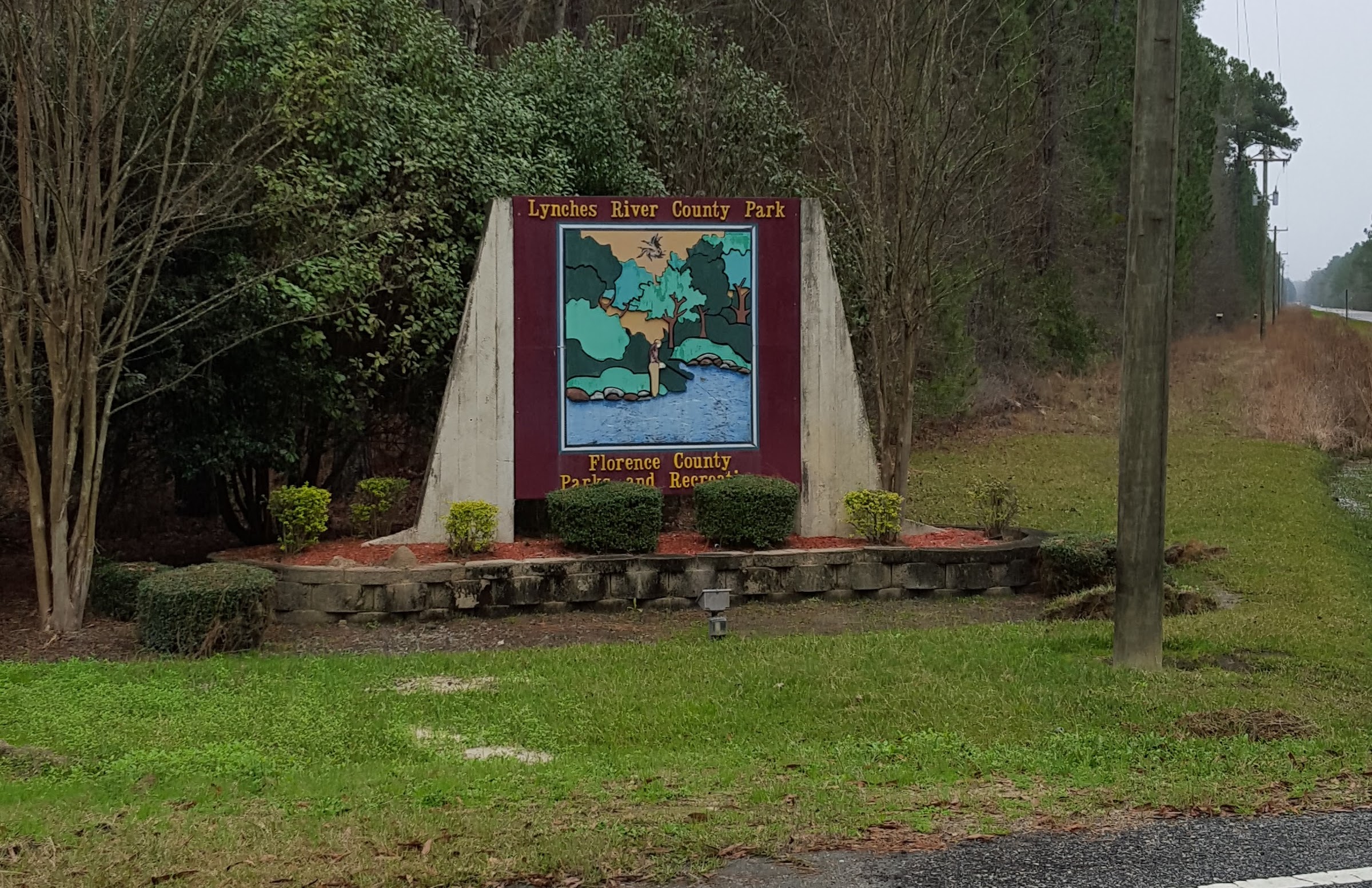 Lynches River County Park has a large playground for kids to play that is open year round. They have walking trails as well. You canalso rent canoes and kayaks as well for some water fun.
Splash Pad
During the summer time (starting end of May), Lynches River County Park also have a Splash Pad open for $3 for Children under 17. Adults are free for the Splash Pad with paid child admission. Everyone must wear swimwear to get in the water, even adults. Gym clothes do not count. Hours during the summer are: Tuesday - Saturday 11:00 A.M. - 6:00 P.M.
Sunday 1:00 P.M. – 6:00 P.M.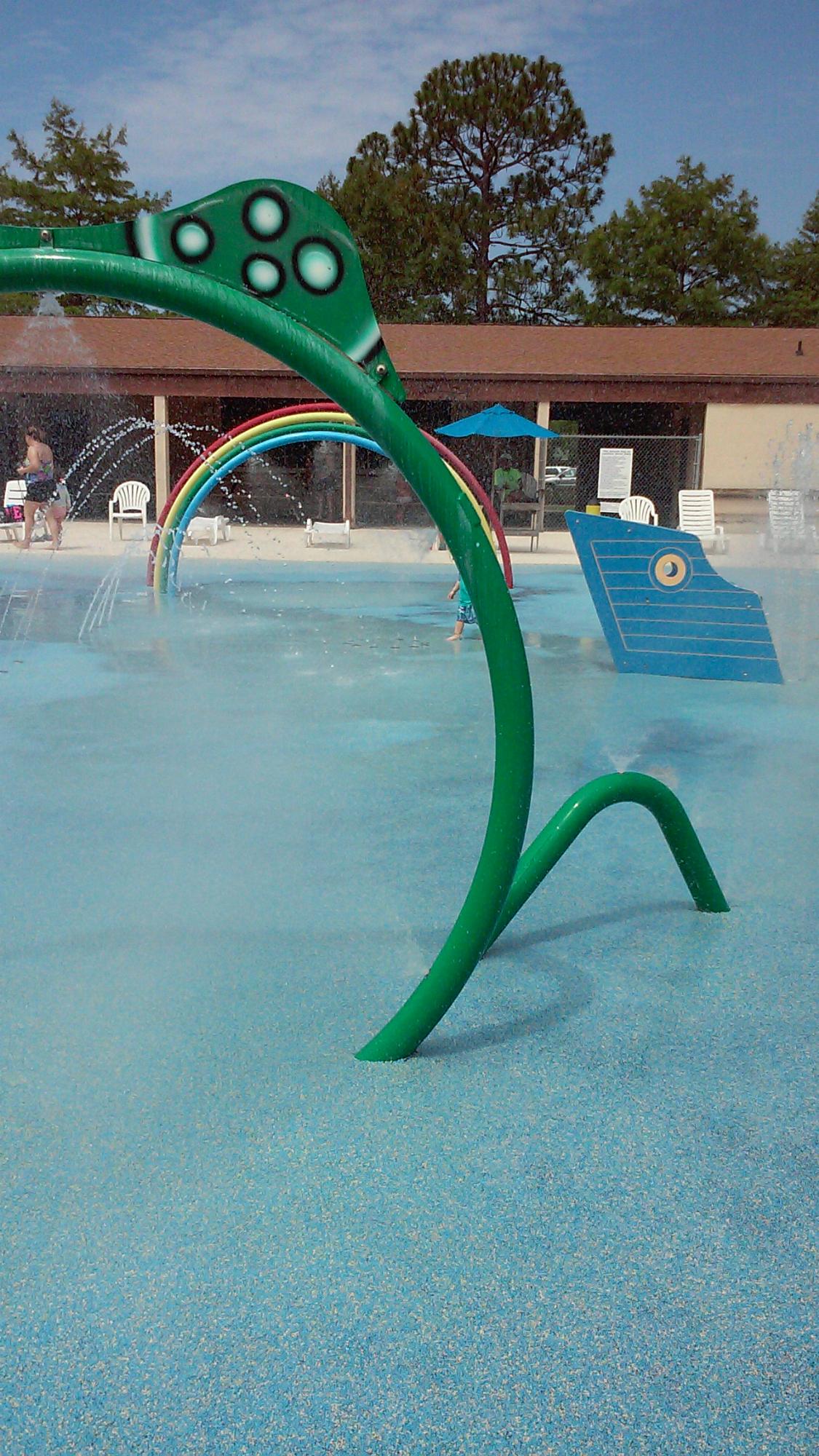 (Splash Pad at the Lynches River County Park is only open seasonally during the summer time.)
I highly recommend going to their Environmental Discovery Center that is by the Lynches River County Park playground. It is free and open year round at the Lynches River County Park!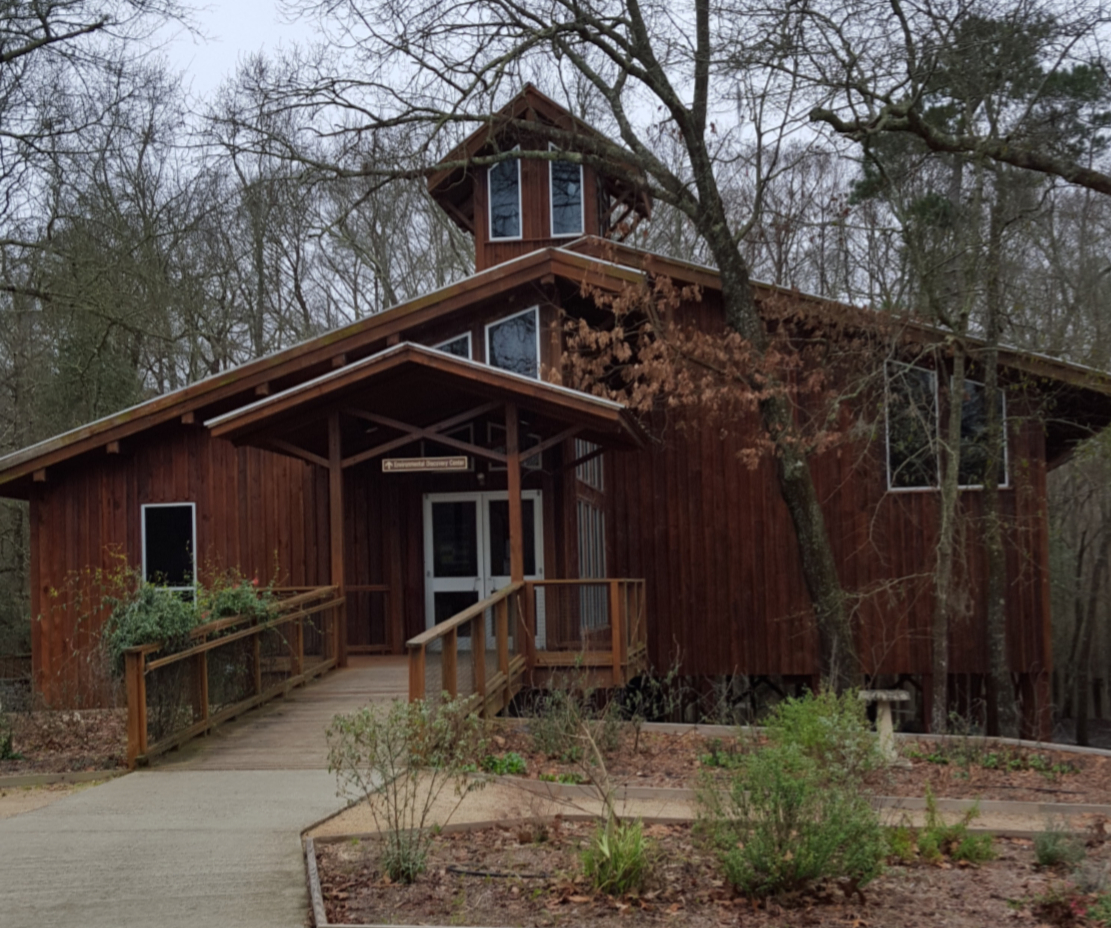 (Environmental Discovery Center building at Lynches River County Park)
The Environmental Discovery Center is located inside a large building and their back exit takes you to a very cool canopy trail (also free). You and your kids will absolutely love it! See pictures of the canopy trail in this blog that described our recent visit.They have live reptiles that the kids can see up close! They're open every day except for Mondays. Their hours are: Tuesday - Saturday: 9am - 5pm and Sunday: 1pm - 5pm. Address is: 5094 County Park Rd, Coward, SC 29530. For more pictures and read a more detailed blog about our recent trip at the Environmental Discovery Center with my toddler, go to this blog page.
David H McLeod Park
Address: 920 State Rd S-21-508, Florence, SC 29501
This is the oldest and my first favorite park to go to. It has a pond in the center where you can sit by and watch the fishes swim. They also have a skateboard park, basketball courts, baseball field and a lot of benches. They also have a dog park there, which is located right by the pond. Remember to bring some bug spray during the summer or hot weather as there are a lot of mosquitos by the pond.
Freedom Florence Recreational Complex
Address: 1515 Freedom Boulevard
The Freedom Florence Recreational Complex hosts tournaments and also has a coin-operated batting cage, a gymnastics facility, public picnic shelter with outdoor grills, a pond for fishing and trails for walking, jogging and biking. For athletic kids, this is the ultimate dream park.
Other FlorenceMom.com Favorite Places
Florence Flea Market
Address: 4001 E Palmetto St., Florence, SC 29506
Located in East Florence, this Flea Market is one of the biggest ones in South Carolina. Admission is always free. They sell a lot of bargains and cheap finds. They also have a couple dine in places as well. I recommend the taco shop (taqueria). It is really authentic and a true gem! Located outside, it is a great place to go on a clear day. With the smell of hot peanuts in the air, both adults and kids will get excited walking around and finding a diamond in the rough.
Pee Dee State Farmers Market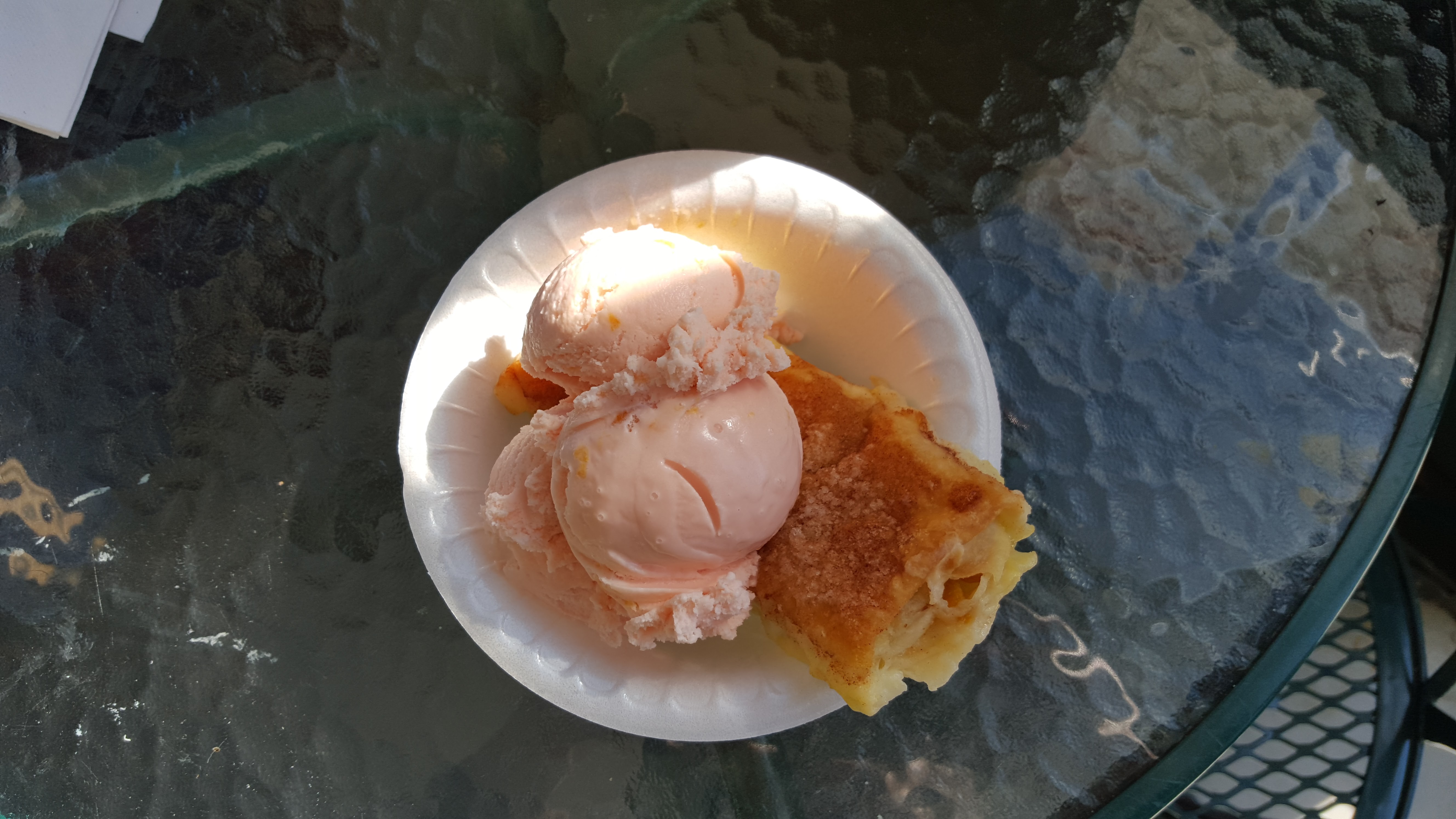 (Dessert from McLeod's Store at the Pee Dee State Farmers Market in Florence)
Address: 2513 W Lucas St., Florence, SC 29501
Open year round, you'll find fresh produce, trees and plants for your garden and seasonal crafts to decorate the home. Admission is always free and the hours are Mon - Sat from 8AM - 6PM and Sun from Noon - 7PM. They also have a McLeod's Store with desserts, including ice cream. McLeod Farms is famously located in McBee, SC near Hartsville. It is a treat that they have a storefront here in Florence at the Pee Dee State Farmers Market as well but they are only open seasonally here. I really recommend coming on the weekends instead of the weekdays because more stands are open.
Fitness for the Family With a Kid's play area and nursery
McLeod Health & Fitness Center
Address: 2437 Willwood Dr, Florence, SC 29501
Located in West Florence, the McLeod Health & Fitness Center is a modern facility with a nursery and Children's play area where you can drop off your kids while you work out for a membership fee. With the maximum amount of 2 hours per day, you can take a fitness class and even have time to shower there. They offer discounts to certain companies so check with them before you fill out the forms. They also have kid's camp during the summer time.
YMCA Florence
Address: 1700 Rutherford Dr, Florence, SC 29505
Located in South Florence, the YMCA is well-known for being a family-oriented fitness centerfor many decades and we are lucky to have one here in Florence as well. They also have a daycare program, after-school program and camps during the summer for the kids. Like the McLeod Health & Fitness Center, the YMCA has a nursery and kid's play area where you can drop them off while you work out for a very small membership fee.
Fitness World
3 locations in Florence (with one being ladies' only!), 1 in Hartsville, 1 in Darlington & more
They only have child care available during the times that they are fitness classes at each location but all of the Fitness World gyms are open 24/7! That is a great benefit for having a membership with them. Another added bonus is one membership gets you into all of the locations! They event have a ladies only location on Second Loop! Considerably cheaper than McLeod Fitness Center and YMCA, they are also the only ones open 24 hours a day. It's really worth it for those who work during odd hours and are serious about working out! This 24 hour gym is only $29.99 a month. They have childcare available during most fitness class hours only. You pay $1 per child when you use their childcare each time.
Movie Theaters & Cinemas
Regal Cinemas Swamp Fox 14
Address: 3400 Radio Road, Florence, SC 29501
Located in West Florence and near the Magnolia Mall and hotels, this movie theater has a lot of movies showing every day. There is always ample parking.
Julia's Cinemas
Address: 1110 S. Irby St., Florence, SC 29501
Julia's Cinemas is a local movie theater cinema and is significantly cheaper than Regal Cinemas Swamp Fox. For only $6 for an adult evening show, you can't beat that price. Parking can get full really fast on a busy day so come early. Location is in South Florence.